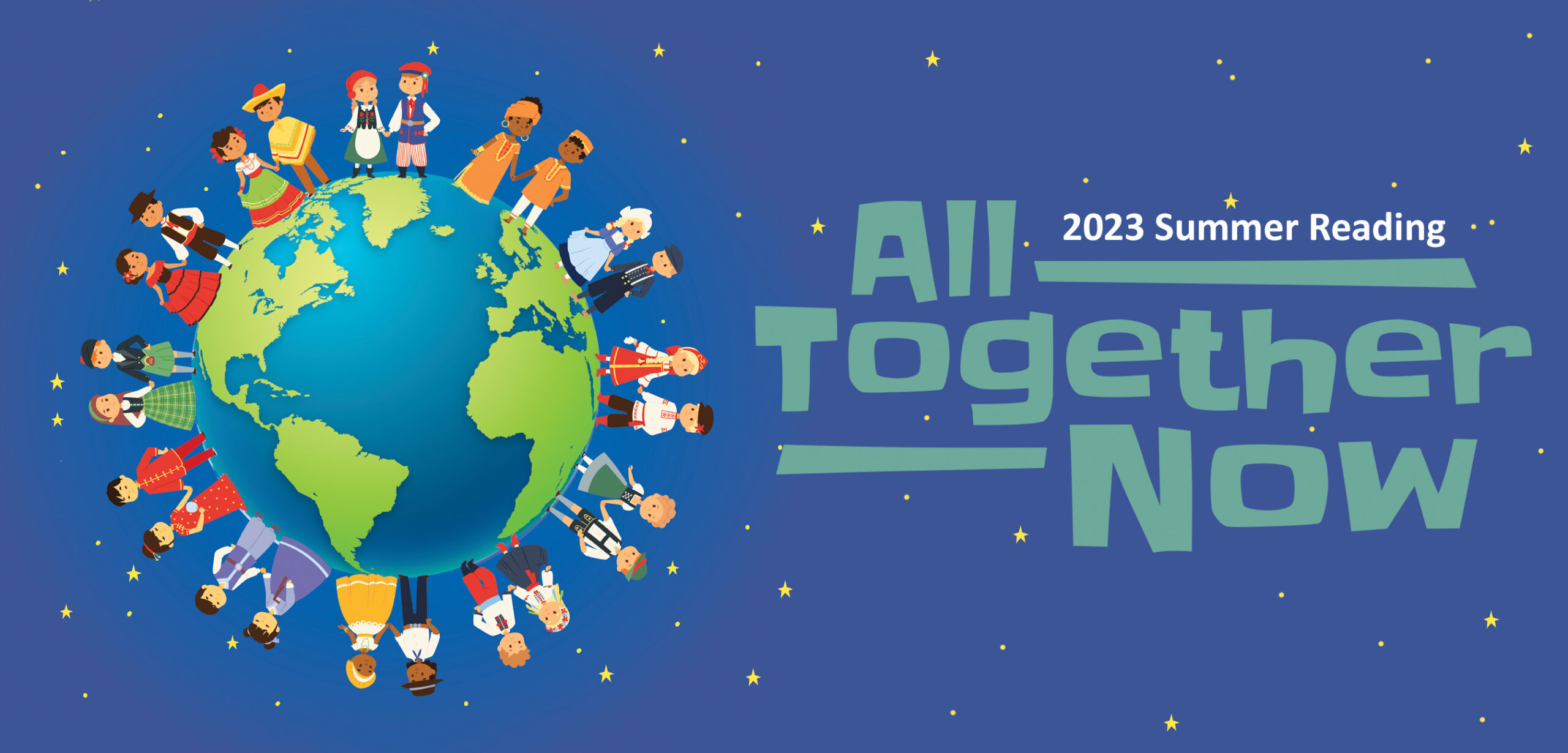 We want to hear from YOU!
Summer Reading has concluded. Thanks to our sponsors for great Instant Win & Grand Prizes!
A & W
Meijer
Edru Skate-A-Rama
Biggby Coffee
In Good Hands Massage Therapy
Peppino's Pizza
Impression 5
Sun Theatre
Dart Bank
Comets Nutrition
Clayworks
GL Rotary
Lickity Split
Quality Dairy
McDonald's
Flour Child Bakery
Log Jam
Brad's Hair Studio
Ouderkirk Dental
Ledge Craft Lane
Toad's LLC
J2 Tanning
Mancino's Pizza
Friends of the Library
Pizza Hut
Taco Bell
Corner Cone
Zap Zone Laser Tag
Potter Park Zoo
Fun Tyme Golf
Pam's Pantry
Nick Cypher — Farm Bureau
Eaton Co. Parks & Rec
Macdowell's Flower and
Gift Shop
Outdoor Fun All Summer Long!
Sidewalk Action Game
6/1 – 8/30
Actions posted outside, and on a Game Card in the lobby. Claim a prize at the Desk each day you play!
Picnic Playdate: A Family Storytime
Tues. June 6 – Aug. 29 | 11am – 12noon
Meet at GLADL Tuesdays at 11 am and follow the little red wagon to the Trinity Episcopal Church playground for a summery family storytime filled with stories, songs, activities and a snack!
Storybook Stroll – Eaton County Parks & Downtown GL
Early June – Late August
Read while you stroll the trails at Lincoln Brick Park and downtown! Featuring the children's books "Our World is a Family" and "Breathe".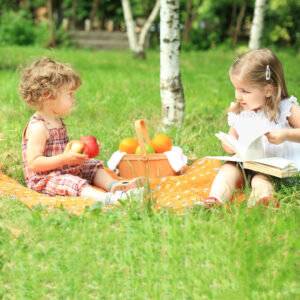 Volunteering at GLADL this Summer
The Grand Ledge Area District Library is in need of volunteers for the summer. We welcome anyone 13 or over who would like to help with programs, our carnival, or just sit at the library and prepare crafts. You can find our volunteer form on our website and once it is filled out and returned to the library, we will send you our Sign Up Genius. We have day and evening times available and you pick what you would like to help with.
To begin volunteering, please print off our Volunteer Information Form and return it to the library or email it to admin@gladl.org
For more information about volunteer opportunities, please contact us at outreach@gladl.org.
Why Is Summer Reading Important?
Sure, the GLADL Summer Reading Program is lots of fun—but it's more than fun. Reading over the summer helps your imagination take flight, and is incredibly important for students and their academic achievement, from preschool to grade three and beyond:
Children who don't read over the summer experience summer learning loss, forgetting some of what they've learned during the school year. Worse, the effect is cumulative– children who lose reading skills over the summer may be up to two years behind their classmates by the end of 6th grade. Children actively participating in a library Summer Reading Program gain reading skills and increase literacy.

The Summer Reading Program encourages kids to read whatever they want, to enjoy reading for recreation. Studies show children who read for fun often academically out-perform children who don't.

When families engage in summer reading together, they have meaningful conversations, share adventures and experiences while also making an impact on their child's learning.

The Summer Reading Program and all of its associated activities are FREE– safe, engaging, educational opportunities for all ages, all summer long!
For more about the importance of summer reading for our children, follow the link to an article from School Library Journal.  For an impassioned statement about libraries, reading and daydreaming for adults by Neil Gaiman, read this article from The Guardian. Thanks to the Madison Public Library and ed.gov for contributed material.