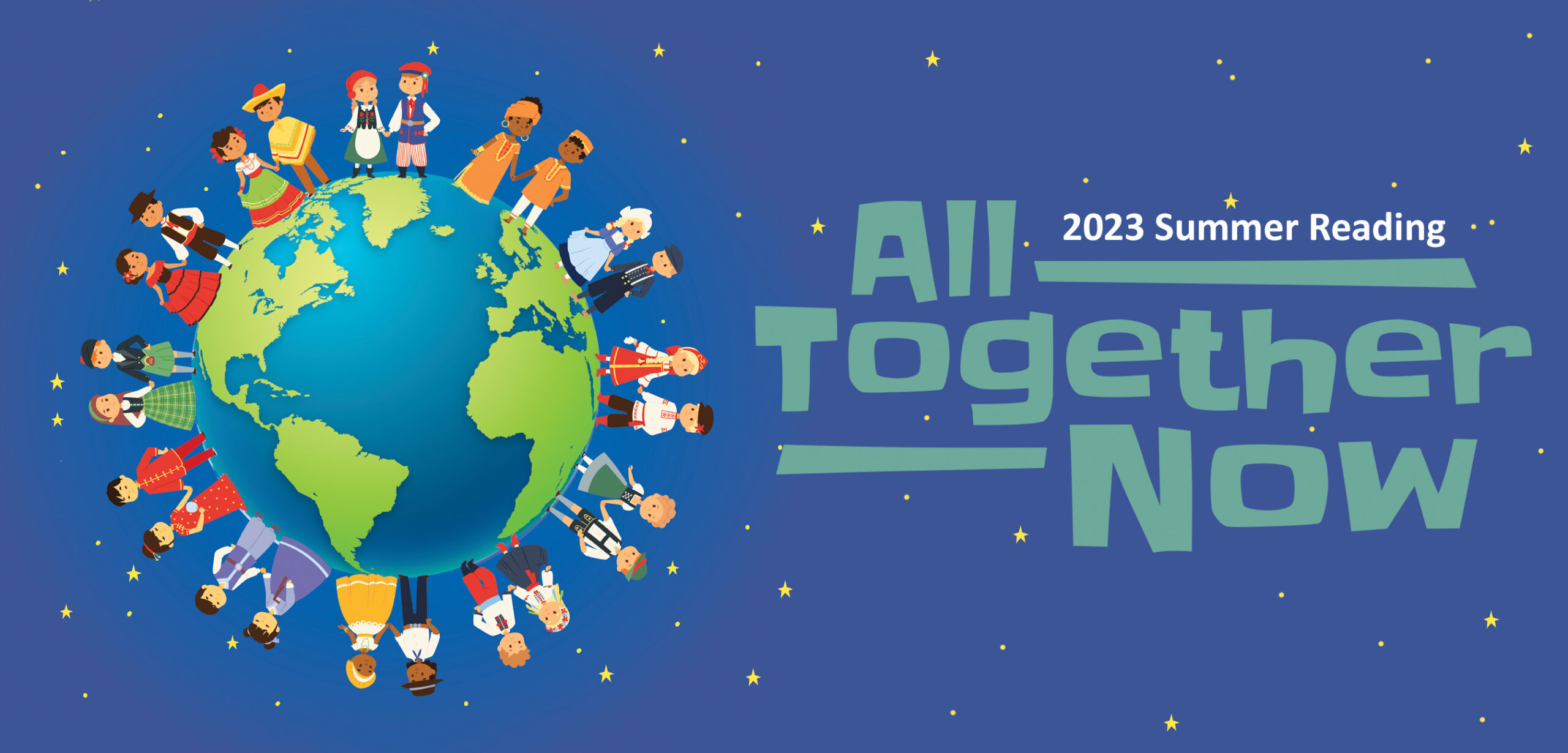 Capital Area Humane Society Shelter Supplies Drive
June 1 – 30
We're working All Together Now to gather supplies for the Capital Area Humane Society to help care for animals in need.
Kids Go Fish! Learn Fishing Basics [Registration Req.]
Sat. June 3 | Session 1, 10am – 11:30am; Session 2 12pm – 1:30pm
Jaycee Park Pavilion and Launch
Learn the fun of fishing right here at Jaycee Park with Mr. Shaun from MUCC! All necessary equipment provided. Participants receive a fishing pole and filled tackle box to take home courtesy of the Grand Ledge Rotary! Ages 5-12, must be accompanied by a parent/guardian.
Wacousta Preschool Community Block Party
Sat. June 3 | 3pm – 7pm
WCUMC, 9180 Herbison Rd, Eagle, MI 48822
Stop by the GLADL booth to make some art, play some games and enjoy a treat!
Toys for Dogs in Need
Thurs. June 8 | 6pm – 7pm
Help out CAHS by creating a braided fleece toy that will be donated to brighten a dog's day.
CAHS Pets & Ice Cream Sundae Saturday Kickoff!
Sat. June 10 | 1pm – 3pm
Visit with adoptable pets from the Capital Area Humane Society and enjoy an Ice Cream Sundae to celebrate the start of Summer Reading! Ice Cream: 1pm – 2pm, Adoptable pets: 1pm – 3pm.
Roll Out the Barrel–Polka Music Fun! [Registration Req.]
Mon. June 12 | 6pm – 7pm
Learn history of the accordion & Polka, different Polka styles, and enjoy rollicking Polka music– and have a chance to dance too! Musical Polka fun for all ages!
Yankee Doodle Bike Parade [Registration Req.]
Sat. June 17 | 10am
We'll supply flags, pinwheels, garland and more for kids to "Yankee-Doodle" up your bike and then ride with us in the parade!
Indonesian Batik Craft
Mon. June 19 | 2pm – 4pm
Create a beautiful garden flag using washable glue and dye. Best for 7+.
Henna to Dye For: Mehndi Workshop for Teens & Tweens [Registration Req.]
Mon. June 19 | 6pm – 7pm
Teens explore the culture and traditions of India, while creating beautiful mehndi (henna) art in this presentation from renowned mehndi artist Anshu Varma. Supplies included, for tweens and older.
Paddle On! Intro to Paddle Sports [Registration Req.]
Tues. June 20 | 6pm – 8pm
Jaycee Park Pavilion and Launch
Join the experienced paddlers from the Lansing Oar & Paddle Club for an intro to paddle sports in mid-Michigan! See different types of paddle craft, learn about boating safety from Lansing Flotilla, United States Coast Guard Auxiliary. Watercraft livery to try from Grand Kayak and Dimondale Canoe & Kayak! Youth 10+, adults, families.
STEAM: Building Together – Marble Machines [Registration Req.]
Wed. June 21 | 2pm – 3pm
Work Together and build a marble obstacle track! Ages 4 – 12.
Tulips, Klompen & Windmills: Dutch History & Culture in Michigan [Registration Req.]
Thurs. June 22 | 2pm – 3pm
Kids enjoy a peek into the culture of the Dutch people in West Michigan, try on klompen, enjoy a Dutch story & snack and make a fun craft too!
All Together Now! June 1st – July 31st
Our Summer Reading Program (SRP) combines fun activities and entertaining events to support and increase reading skills–and learning– all summer long. (Shhh–kids just think it's fun!) 
GLADL offers traditional paper and digital options to participate in SRP, plus great resources for beginning readers to adults.  We have digital collections and book recommendations for all ages. We have storytimes, themed entertainers and educators, creative crafts and games – inside and outside too. And of course, we'll have "All Together Now" themed instant prizes for each completed kids reading log!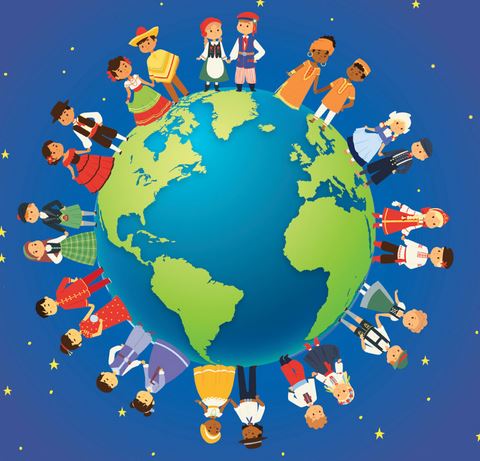 Get ready for your adventure! 
What can I read?
Any reading counts for any GLADL SRP Reading Log! Kids still in class? They can count their school reading time! All ages can read graphic novels, manga, favorite series, and books you have at home — whatever you choose!  Read or listen to a FREE digital, or audio book from Overdrive/Libby, Hoopla, ComicsPlus, and BookFlix. Need help? have questions?  Content FAQ.
What are my digital options?
You can use the app Read Squared! Players create a fun character, and "level up" to earn options for their character as they complete their reading and earn prizes!
Easily log your activity using the READsquared app. The app is free for both Android and iOS mobile devices.
Get Your Reading Logs Here!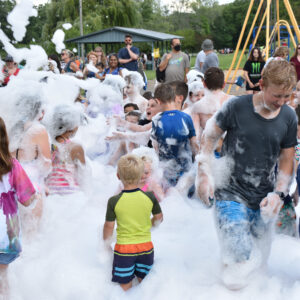 Earn Fun Prizes!
Instant Prizes – Turn in each completed Reading Log to instantly win prizes like jump ropes, tie-dye spintops, punch balls, mini dominos, Austrialian rubber duckies, tropical bird slide puzzles, plus ice cream, pizza and other treats!

Complete all Five Logs! Choose your own book to keep from our take home shelf.
Grand Prizes – Each Reading Log completed is also an entry for a chance to win the Grand Prize for each grade group. Grand Prize packages for all ages stuffed with goodies– gift cards, tote bags, games, topys, and much, much  more!! 
Visit GLADL to pick up your prizes (courtesy of our local businesses and the Friends of the Library). Bring in your paper logs to turn in—GLADL will confirm your Read Squared logs digitally.
Outdoor Fun!
Sidewalk Action Game
6/1 – 8/30
Actions posted outside, and on a Game Card in the lobby . Claim a prize at the Desk each day you play!
Picnic Playdate: A Family Storytime
Tues. June 6 – Aug. 29 | 11am – 12noon
Meet at GLADL Tuesdays at 11 am and follow the little red wagon to the Trinity Episcopal Church playground for a summery family storytime filled with stories, songs, activities and a snack!
Wacousta Picnic Playdate Family StoryTime
Thurs. July 6 – Thurs. July 20 or 27 | 11am – 12noon
Wacousta UMC 9180 Herbison Rd, Eagle, MI 48822
Meet at the playground for stories, songs, activities, and a snack. Bug spray recommended. Cancelled if rain or storms.
Storybook Stroll – Eaton County Parks & Downtown GL
Early June – Late August
Read while you stroll the trails at Lincoln Brick Park and downtown! Featuring the children's books "Our World is a Family" and "Breathe".
Thanks to our sponsors for great Instant Win & Grand Prizes!
A & W
Meijer
Edru Skate-A-Rama
Biggby Coffee
In Good Hands Massage Therapy
Peppino's Pizza
Impression 5
Sun Theatre
Dart Bank
Comets Nutrition
Clayworks
GL Rotary
Lickity Split
Quality Dairy
McDonald's
Flour Child Bakery
Log Jam
Brad's Hair Studio
Ouderkirk Dental
Ledge Craft Lane
Toad's LLC
J2 Tanning
Mancino's Pizza
Friends of the Library
Pizza Hut
Taco Bell
Corner Cone
Zap Zone Laser Tag
Potter Park Zoo
Fun Tyme Golf
Pam's Pantry
Nick Cypher — Farm Bureau
Eaton Co. Parks & Rec
Macdowell's Flower and
Gift Shop
Volunteering at GLADL this Summer
The Grand Ledge Area District Library is in need of volunteers for the summer. We welcome anyone 13 or over who would like to help with programs, our carnival, or just sit at the library and prepare crafts. You can find our volunteer form on our website and once it is filled out and returned to the library, we will send you our Sign Up Genius. We have day and evening times available and you pick what you would like to help with.
To begin volunteering, please print off our Volunteer Information Form and return it to the library or email it to admin@gladl.org
For more information about volunteer opportunities, please contact us at outreach@gladl.org.
Why Is Summer Reading Important?
Sure, the GLADL Summer Reading Program is lots of fun—but it's more than fun. Reading over the summer helps your imagination take flight, and is incredibly important for students and their academic achievement, from preschool to grade three and beyond:
Children who don't read over the summer experience summer learning loss, forgetting some of what they've learned during the school year. Worse, the effect is cumulative– children who lose reading skills over the summer may be up to two years behind their classmates by the end of 6th grade. Children actively participating in a library Summer Reading Program gain reading skills and increase literacy.

The Summer Reading Program encourages kids to read whatever they want, to enjoy reading for recreation. Studies show children who read for fun often academically out-perform children who don't.

When families engage in summer reading together, they have meaningful conversations, share adventures and experiences while also making an impact on their child's learning.

The Summer Reading Program and all of its associated activities are FREE– safe, engaging, educational opportunities for all ages, all summer long!
For more about the importance of summer reading for our children, follow the link to an article from School Library Journal.  For an impassioned statement about libraries, reading and daydreaming for adults by Neil Gaiman, read this article from The Guardian. Thanks to the Madison Public Library and ed.gov for contributed material.