Snare Drum Kit
Our thanks to our donor Music Instrument Swap for making our lending Drum Kit program possible!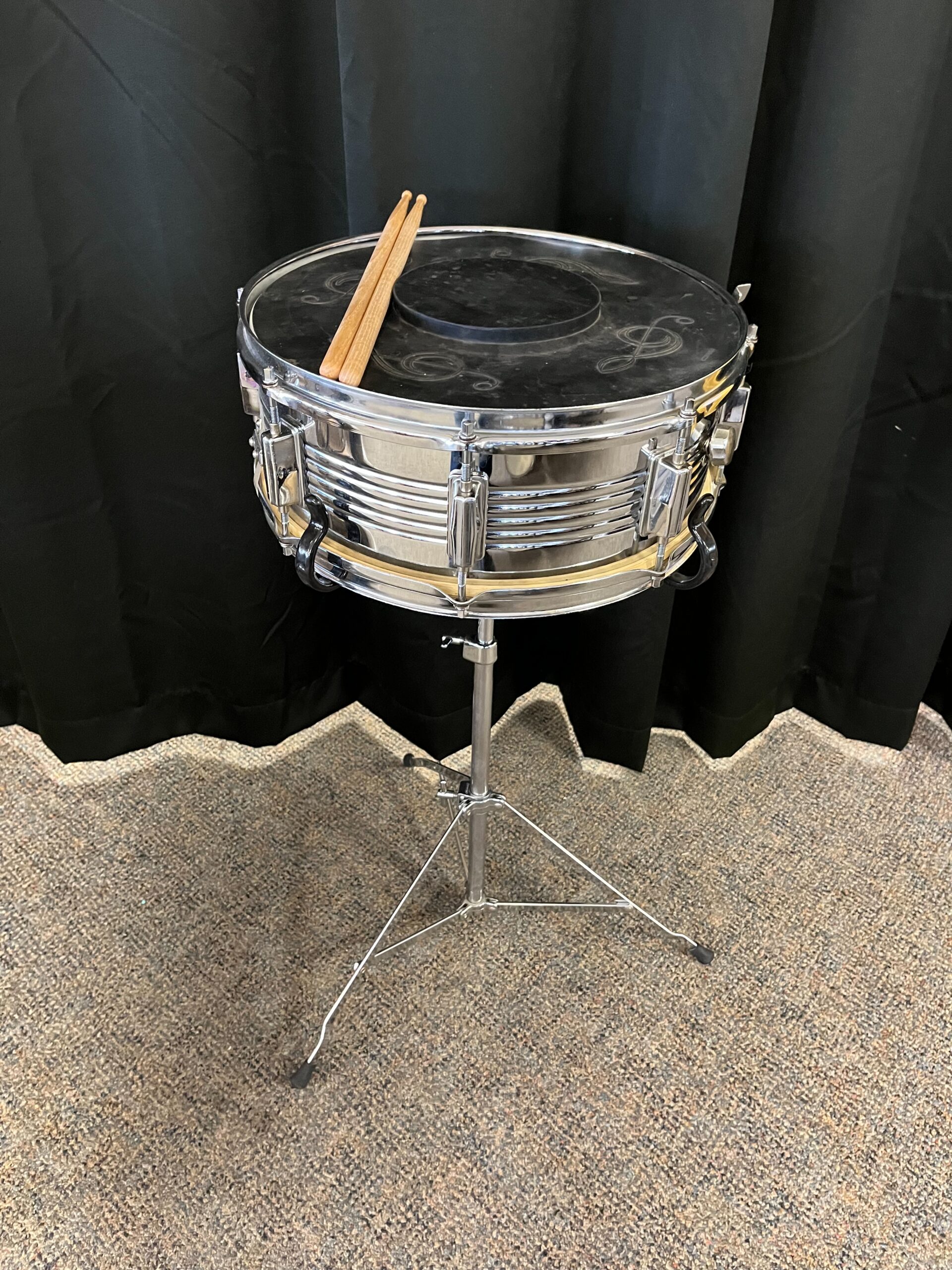 Checkout: 2 weeks by patron who is 18 years or older
Snare drums are one of the most popular drums in a percussion kit.  Because of its signature voice it is a very expressive instruments that sits front and center in playing and recording of all music genres.  Learning to play the snare drum will help you to improve your ability to learn drumming and to drum faster. They are solo instrument, so often the player benefits from learning how to read drum music.
To take advantage of this lending program, place a hold on the instrument.  When the item arrives at the library, you will be contacted about pickup.  Our kits include:
Stand
Sticks
Drum
Pad (mute)
Case
Give it a try and start making music today.
Many thanks to our donor — the Music Instrument Swap and Shawn VanSteeland (musicinstrumentswap.com)