Penworthy STEAM to Go! The rocks and fossils kit
Learn about geology with this hands on kit!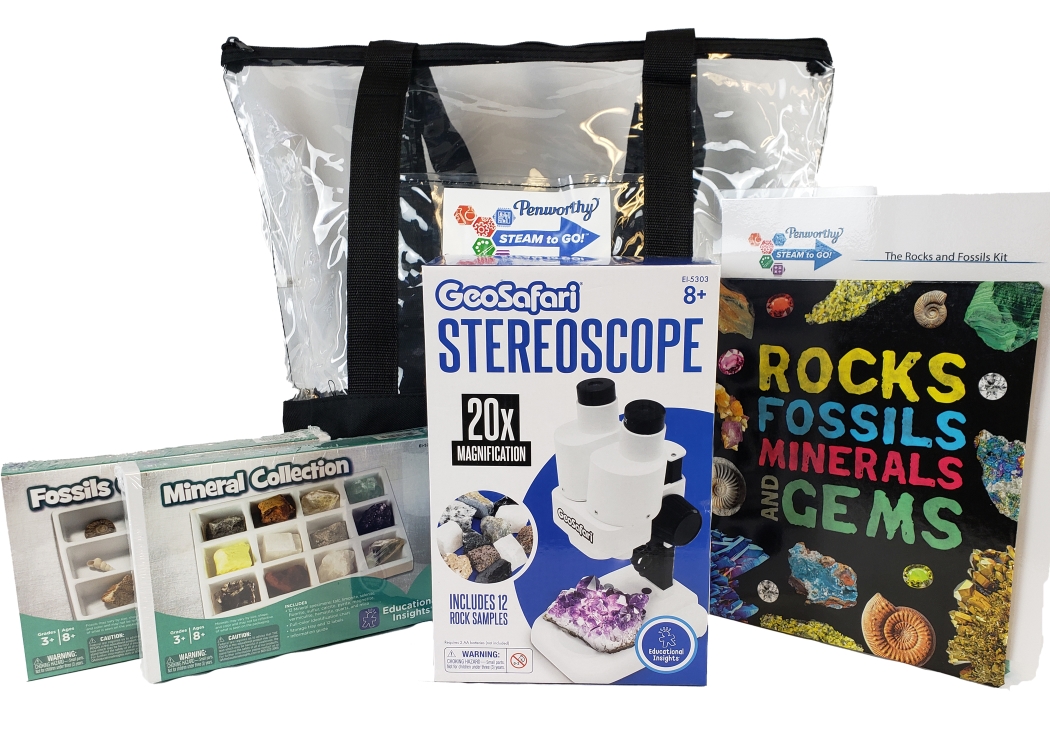 Checkout: 2 weeks by patron who is 18 years or older
Read all about rocks, fossils, minerals, and gems, and get an in depth in person look and feel at the same time. Learn about geology hands on with this stereoscope featuring 10X and 20x magnification and a top mounted LED light for great views of the collection of 12 rock samples, 9 fossils, and 12 minerals included with the kit.
Interest Grade: 4+
Contents
Rocks and Fossils
Stereoscope
Fossil collection
Mineral collection
Kit made possible through support of the  Institute of Electrical and Electronic Engineers (IEEE) – Region 4 and  Science Kits for Public Libraries (SKPL)