Access Video On Demand
Watch more than 42,000 documentaries, independent films, and instuctional videos, anytime, anywhere!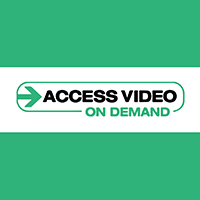 With easily accessible, meaningful video content for all patrons, this streaming video solution features unlimited access to  exclusive, high-interest videos from top producers like BBC, Ken Burns, A&E, TED, and HBO — plus new content added regularly. No need to check out or borrow any titles, and no waiting ever! 
Sign-in with your Library Card and PIN to start browsing the vast Access Video library.