Streaming Video for All Ages
Whether you are looking for entertainment, quality time with your family, or learning something new -- These resources have it all!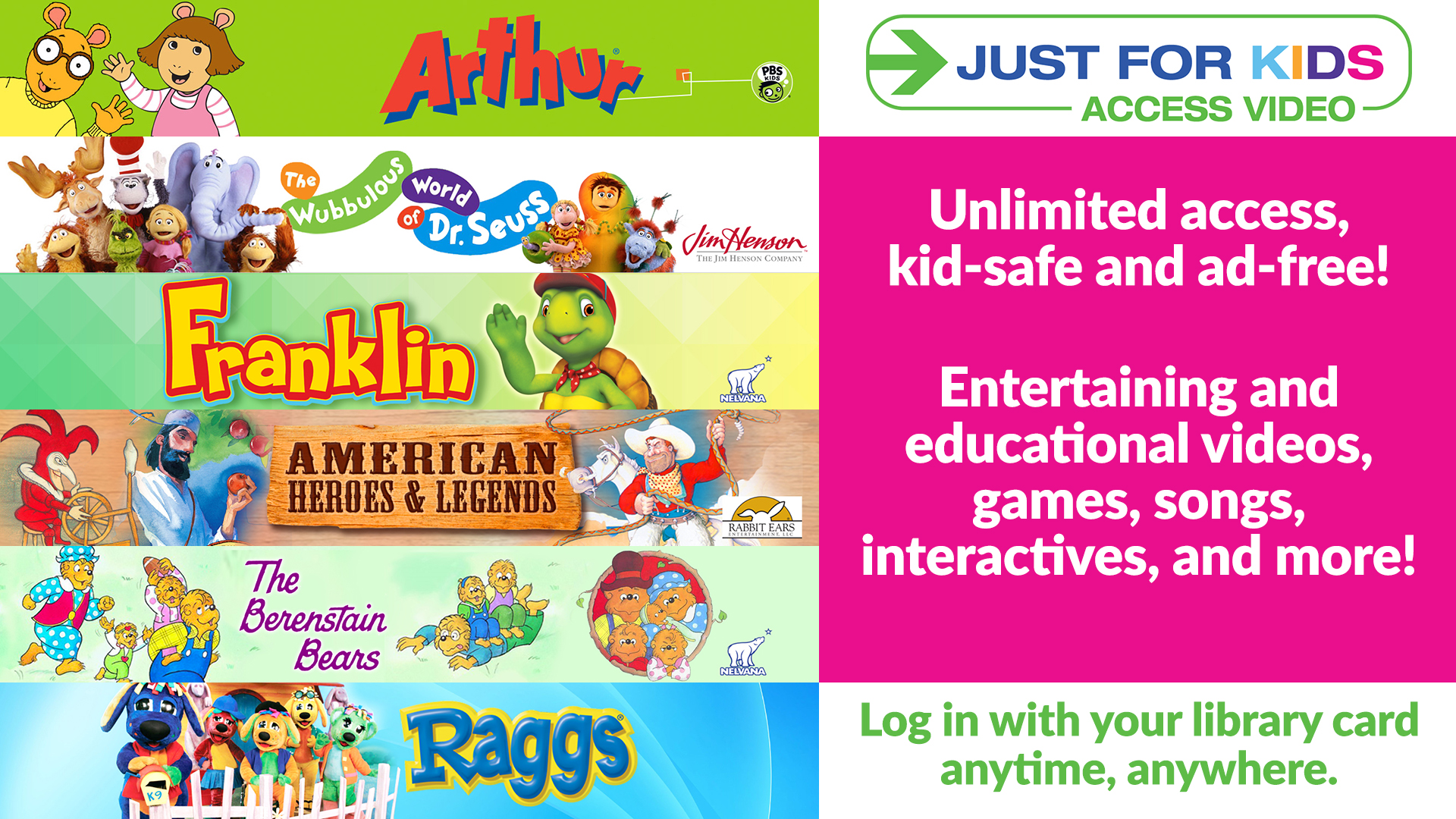 Unlimited access to thousands of fun and informative videoes from from top video publishers like PBS, Reading Rainbow, Weston Woods, Jim Henson to name a few.  Plus hundreds of educational interactives.  All content is kid-safe, and ad-free!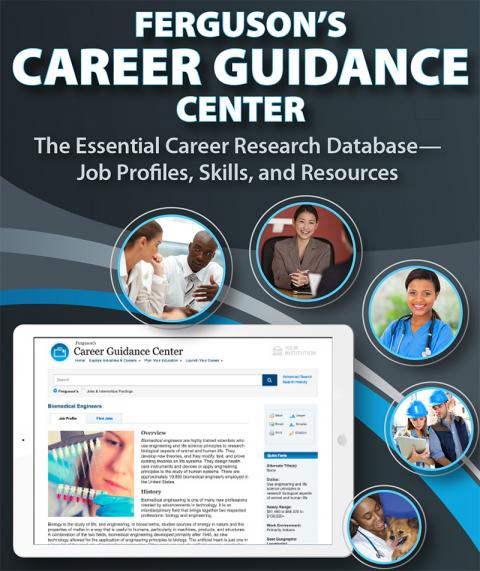 Unlimited access to thousands of jobs and industries — explore your interests while watching videos.  Watch "My Life" interviews to hear from people doing the actual work you are interested in.  Great information on applying for a job, acing an interview, and more. You can also search and browse tens of thousands of entries on scholarships, internships, and other resources—as well as videos on jobs, industries, and skills.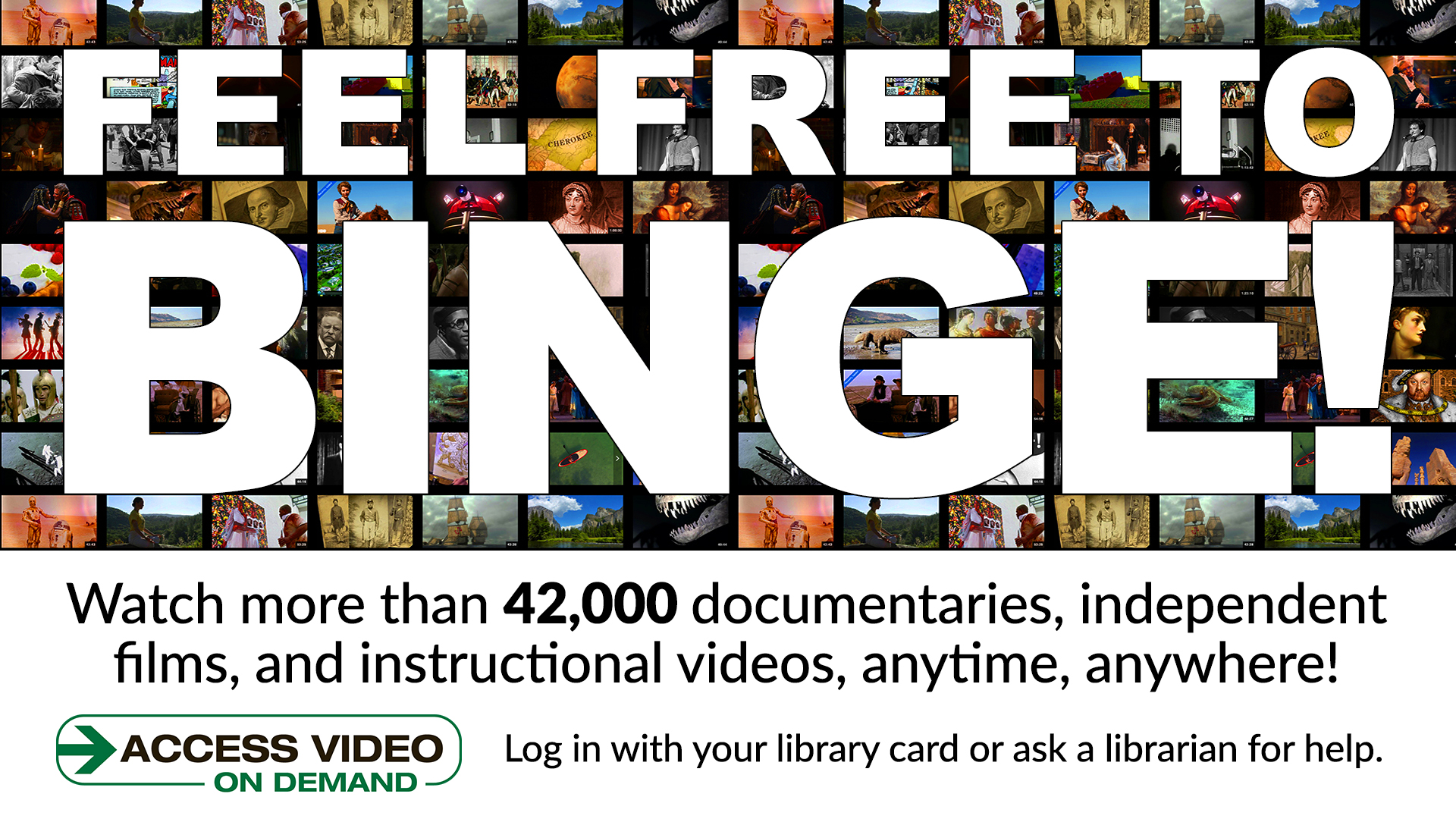 With easily accessible, meaningful video content for all patrons, this streaming video solution features unlimited, exclusive, high-interest videos from top producers like BBC, Ken Burns, A&E, TED, and HBO — plus new content is added regularly.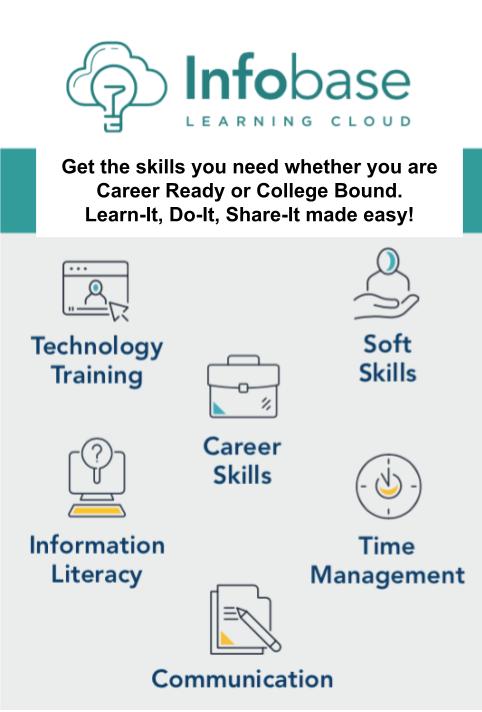 Unlimited access to hundreds of courses for patrons of all ages.  Users can learn at their own pace with a wealth of courses to choose from that cover basic and advanced technology topics such as computer skills, web browsers, software such as Microsoft® Office and Adobe®, web design, and instructor tools.  Besides technology training learners can benefit from soft-skill courses such as, being a successful online student, time management and goal setting.