Early Literacy –  Outreach Programs
The Grand Ledge Area District Library supports early childhood literacy. Early literacy does not mean requiring children to read at a young age, it means encouraging young children to develop vital literacy skills from their parents, caregivers, or other adults reading aloud to them and from just talking to them throughout the day, from singing, and from drawing or scribbling. It is about preparing to learn to read and write. The five best practices for early literacy are playing, reading, singing, talking, and writing.  Learn more about these 5 practices here.
The Grand Ledge Area District Library offers a variety of programs outside the library to support the development of early literacy skills. The library also supports early literacy at home. Currently, two types of kits designed to promote learning and reading skills are available at the library for checkout.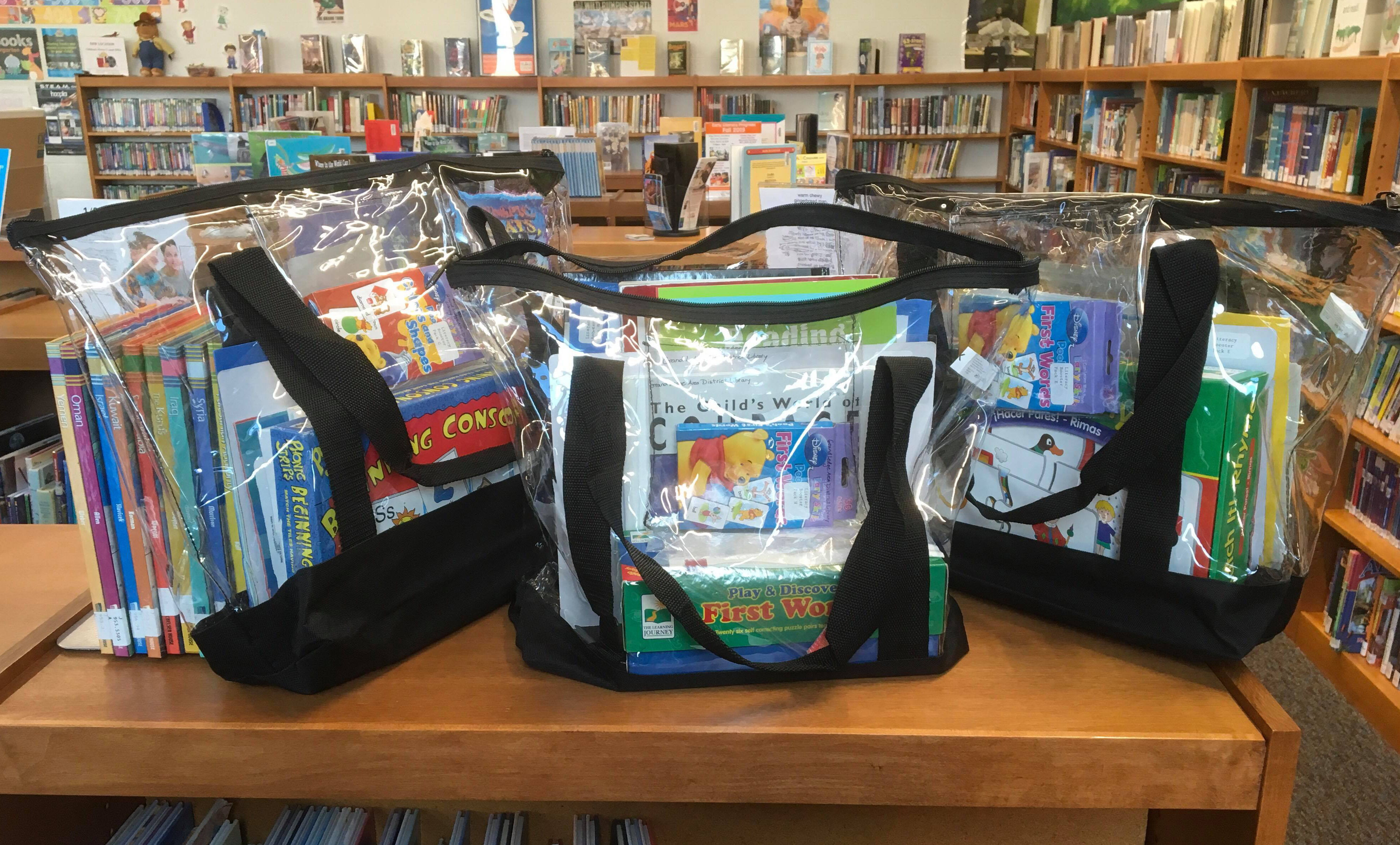 Literacy Booster Packs
Worried about the 3rd grade reading law? Does your child need more practice with reading? Check out one of our literacy booster packs. Literacy booster packs are geared to help your child get ready for third grade. These packs are intended for children ages 5-9 years of age who need help with learning phonics, sight words, strengthening reading skills, and comprehension skills. Each kit comes in a clear bag and contains books, workbooks, flash cards, and a game. The literacy booster packs are available for a three-week long checkout.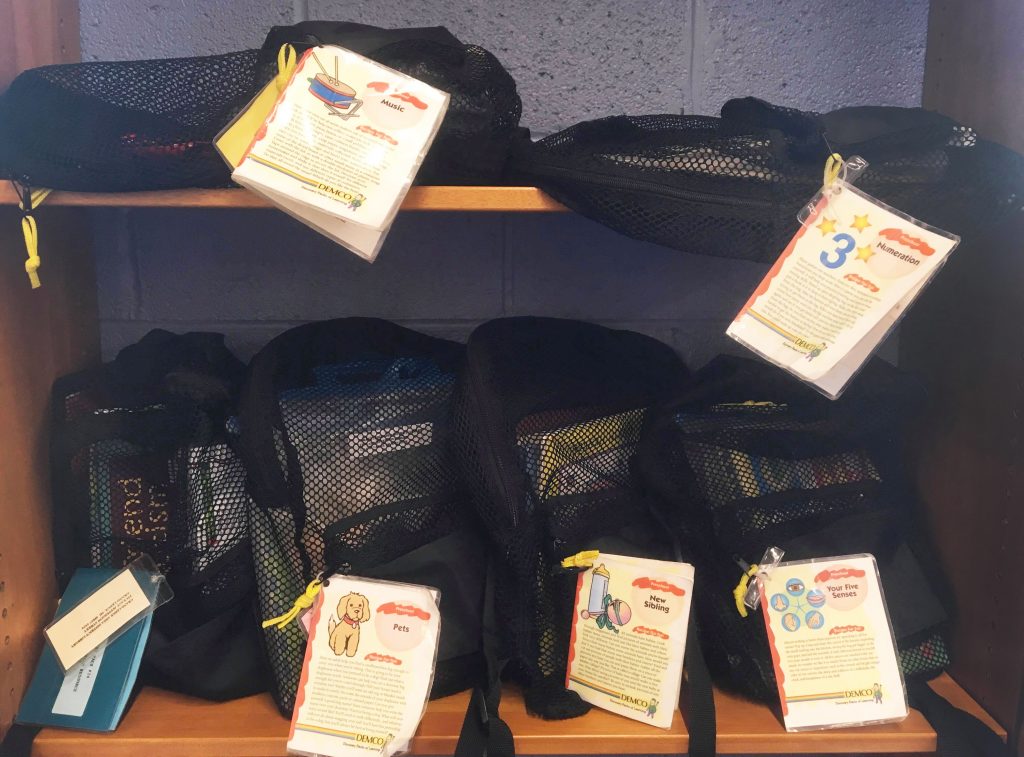 Discovery Packs of Learning
The library offers discovery packs of learning for kids, designed to teach about a variety of topics in a fun and hands-on way. The kits are designed for kids from preschool through elementary school. Packed in a black mesh backpack, kits contain items such as books, flash cards, card games, puzzles, puppets, musical instruments, and DVDs. The topics of kits range from music, math, reading, and art to autism, pets, feelings, getting a new sibling, and the five senses. The discovery kits are available for a three-week long checkout.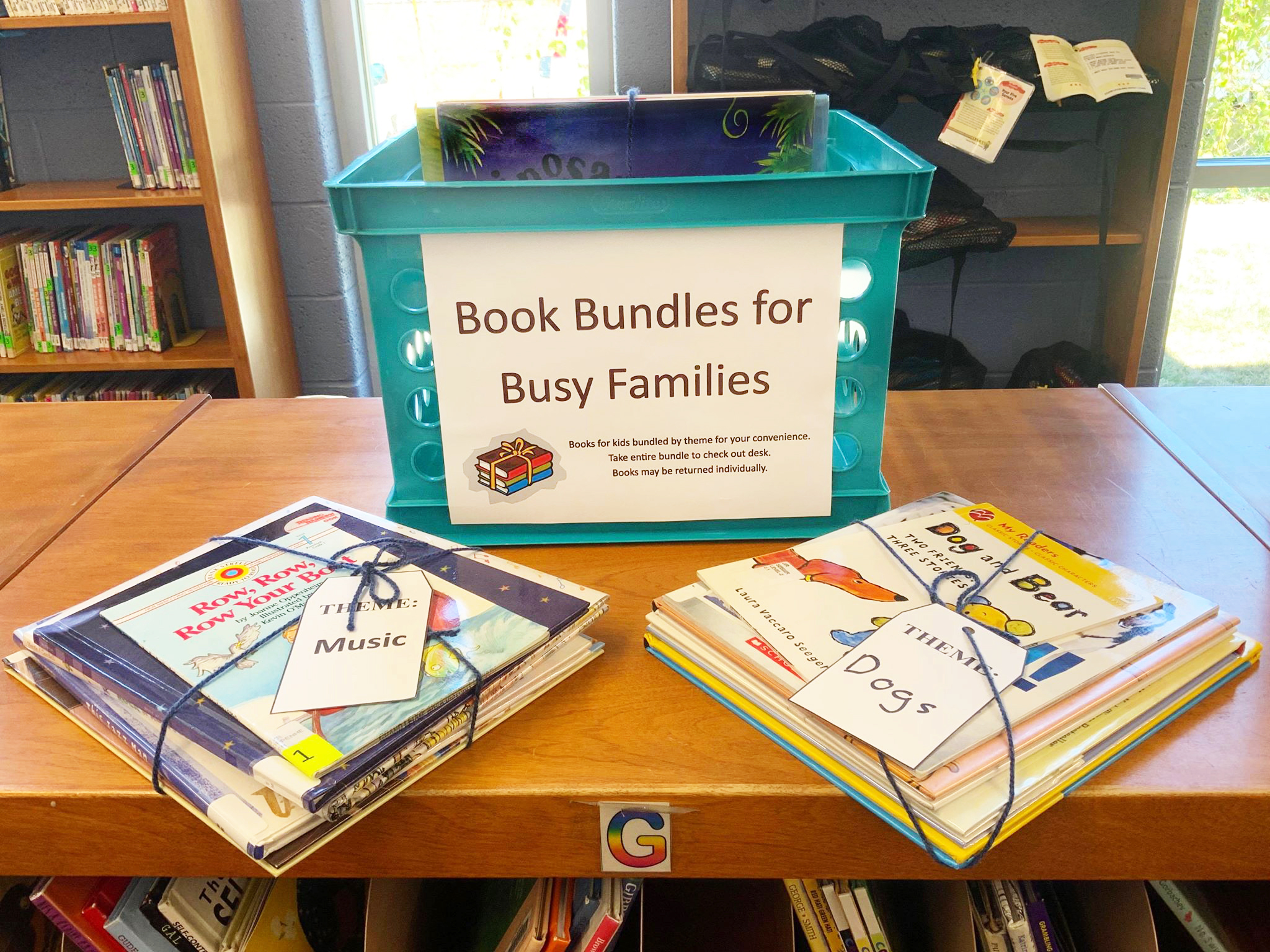 Book Bundles for Busy Families
Books for kids bundled by theme for your convenience! Each bundle contains 4-6 books on a particular topic or theme and will typically have at least 1 picture book, 1 junior reader, and 1 nonfiction title. Possible topics include dinosaurs, insects, the alphabet, and trains. Check the teal bin on the round table in the children's department to see what themes are available currently! When you check out a Book Bundle, you check out each item in the Bundle and the books may be returned separately. Our Book Bundles for Busy Families are a quick and easy way to select books for your child on a favorite topic or to try something new.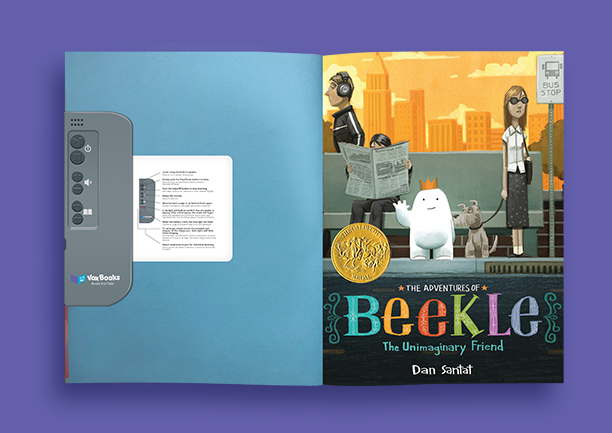 All-in-one Read Along!
The permanently attached VOX Reader transforms an ordinary print book into an all-in-one read-along. There's no need for computers, tablets or CDs. Children simply push a button to listen and read.
VOX Books help capture a child's reading attention while make learning and literacy development fun
Easily find VOX book by doing this keyword search in our catalog: VOX talking book
The call number for all VOX Books is

 VOX and then the Author's Last Name

We are adding more titles each quarter, so keeping visiting our shelves!
Adventure Club Storytime
September – April (Once or twice monthly) – Program currently on pause due to COVID-19
The Library brings age-appropriate storytimes to the Adventure Club after school care program. We select a variety of picture books and stories, songs, and activities connected in a theme such as manners, Christmas, or friendship. We also supply a coloring page for each child and a handout for parents and guardians about what was read and suggestions of other books their child might enjoy.
Storytime-to-Go
September – April – Program currently on pause due to COVID-19
The Library's Storytime-to-Go program provides storytimes to several local preschools and daycare facilities. Throughout the school year, we bring several pictures books and songs, fingerplays, or movement activities along with leaving a coloring sheet and a handout for parents and guardians about what books were read and suggestions of other similar books their child might enjoy. Each storytime typically has a theme, such as animals, construction, or autumn, and can be requested to tie into the preschool's curriculum.
3rd Grade Reads
September – April – Program currently on pause due to COVID-19
The Grand Ledge Area District Library started a new literacy program the 2019/2020 school year to promote higher literacy test scores in the third grade. The third grade teachers and Reading Specialists at Wacousta, Beagle, Willow Ridge and Delta Center have partnered with us to provide a program suited for each school. Reading logs are sent home and completed and brought back to the student's teacher in exchange for a prize. Logs are tallied throughout the year and the class winner will be announced at the end of the school year.
This very simple technique of creative competition is geared to encourage third graders to read more of what they love. We introduce them to school tools that the library provides free of charge such as BookFlix, Tutor.com, Overdrive Kids, Mango and others.
A library staff person visits each classroom once a month to pick up reading logs, encourage the children on their reading and even guest read. More and more classes are taking advantage of what this program has to offer and each teacher is encouraged to customize the program to fit the needs of his or her classroom.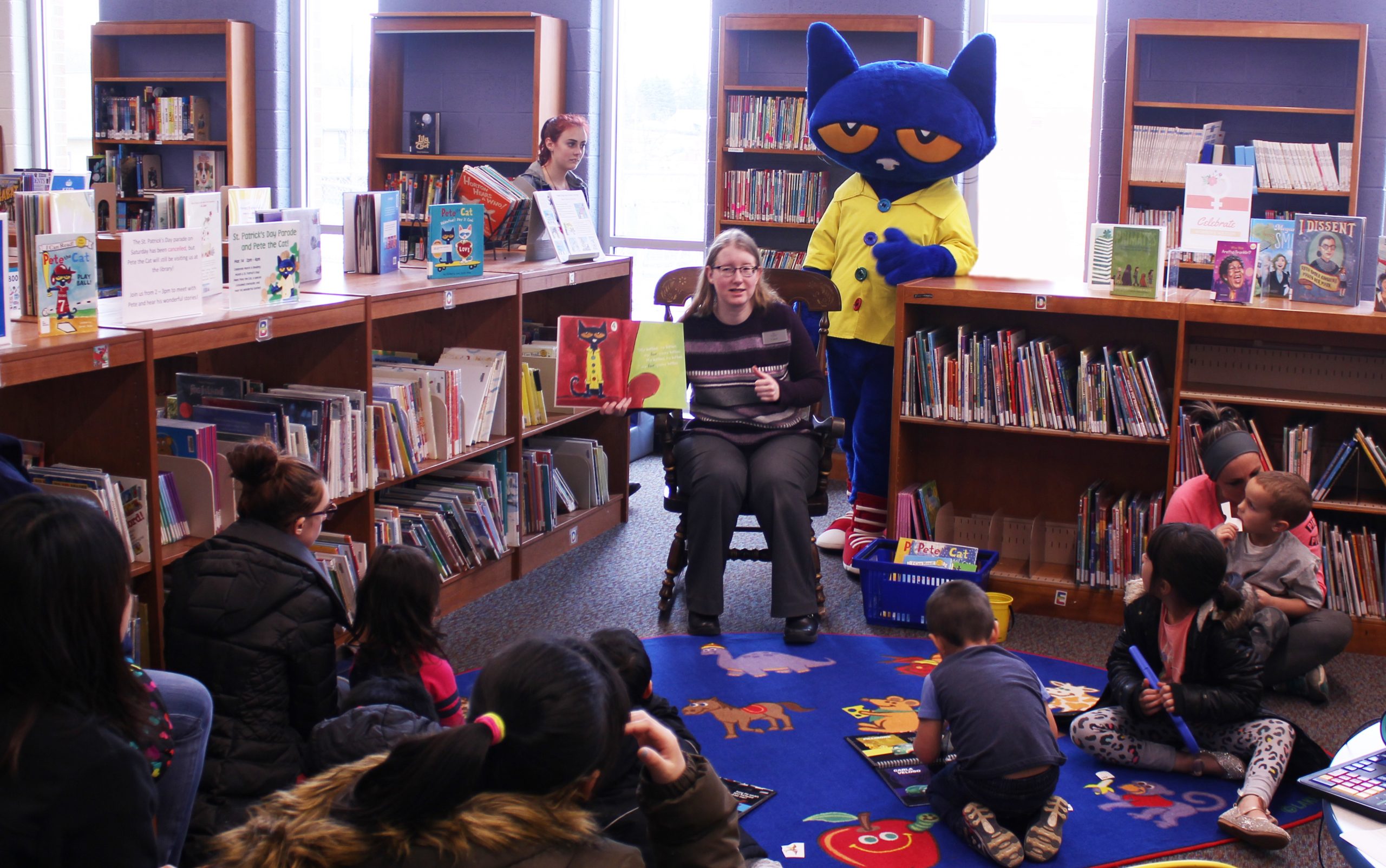 Special Event Storytime
Throughout the year, the Library brings storytimes to special events in the Grand Ledge area. In the fall, we come to the Color Cruise and read on the main stage. At Christmas time, the library participates in the Dine with Santa and Breakfast with Santa events by reading Christmas stories.