The Grand Ledge Area District Library supports early childhood literacy. Early literacy does not mean requiring children to read at a young age, it means encouraging young children to develop vital literacy skills from their parents, caregivers, or other adults reading aloud to them. The five best practices for early literacy are playing, reading, singing, talking, and writing. Learn more about these 5 practices here.  Check out some favorites — new and old for our youngest readers and for when they are ready for chapter books.
We offer a variety of programs to support the development of early literacy skills. These include: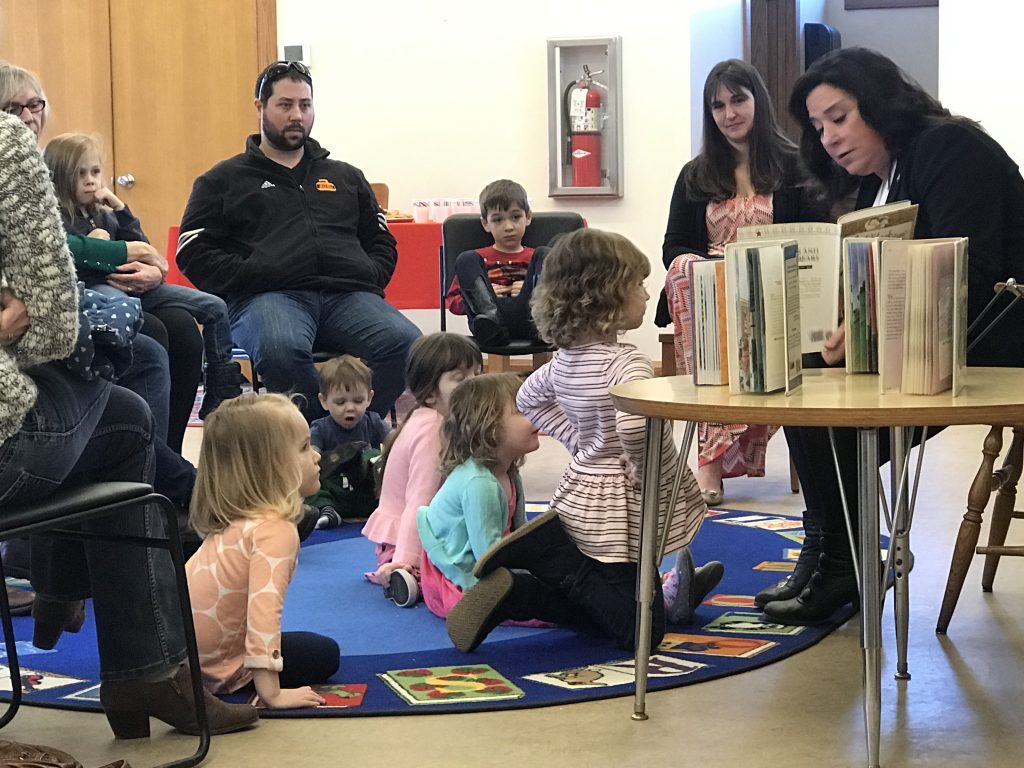 Preschool Storytime / Picnic Playdate
Tuesdays at 11 a.m. (weekly, year-round)
Preschool Storytime for 3-6 year olds with their young siblings, parents or caregivers. Literacy enhancing activities include: reading stories and talking about them; singing; learning rhymes and finger plays as we build fine and gross motor skills; learning the conventions and structure of language and having fun too! Special guests may include musicians, artists and community guest readers.  Weather permitting Storytime is often held outside as a Picnic Playdate!

PJ Storytime (Sensory Friendly)
Seasonal
We'll turn down some lights and keep our voices soft as young children and caregivers visit for quiet stories, gentle songs and rhymes and a snack. PJ's and stuffed toys are welcome! Themed sleepy stories start with quiet songs/rhymes, and a snack!  (Dim lights and quiet voices make this storytime appropriate for children who prefer a sensory-friendly experience.)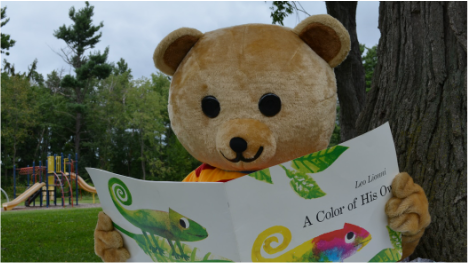 The concept is simple; the rewards are priceless. Read a book to your newborn, infant, and/or toddler. The goal is to have read 1,000 books (yes you can repeat books) before your child starts kindergarten. Families can keep track of books read with paper logs (available at the library) or the 1000 Books app. Each time you and your child reach a reading milestone (each 100 books) bring in your reading log to the library or any of the other participating locations and get a sticker and free book.