Curious GLADL
@ the Library & ONLINE all the time -- Experiments, Crafts, Stories & More!
Looking for stories, something fun, something crafty, something science or STEAM!  We'll share projects that you can do at home with simple items to learn something new today — because everybody should always be CURIOUS!  We love making crafts and telling stories.  Crafts are a great way to spark imaginations and creativity and a great way to encourage storytelling.  Cultures around the world express themselves in their crafts and stories and we hope we can share some of their stories with you too!  Great source for SCIENCE & LITERACY activities to complete your school day.
Myths & Legends
We started exploring "Myths & Legends" this summer and found that there is so much more to discover.  Join Mrs. Fellows to hear stories about Wizards, Dwarfs, Zeus, Odin, Mowgli, and more!  Mrs. Fellows will introduce us to new classics and old.   Take a tour of myth & legends and check out an ebook, audiobook, or a print copy from your library today! 
More Storytimes & Book Features
Join us for some our favorite books and songs; more are being added all the time — From germs to space to all things STEAM!  Want to hear about some of our latest additions to our Children's Collection — Join Ms. Carol for her next Book Features.
LEGO Creator Challenge: View & Vote!
The LEGO creations had been made— now it's time for you to enjoy them and choose your favorites! Come to the library between now and Sept. 30 and see the amazing LEGO constructions created by the youth in our community! "People's Choice" voting-– Everyone can vote for their favorite in the age categories– only one vote per visit please!
Vote all September– winners announced Oct. 1st.!
Coding — The NEW SuperPower — No matter what your job is!
Try Outdoor Code Club!
September 23 — 3pm or 6pm
Take a Field Trip for Math & Science! Join us to put our robots through obstacle courses outside the library and try out some no tech/low tech coding. We'll have fun and flex our coding muscles – your imagination is the only limit! No coding expertise necessary.  For ages 8-18.  This is a drop-in event — No registration required
Code Club is made possible by a grant from the Institute of Museum and Library Science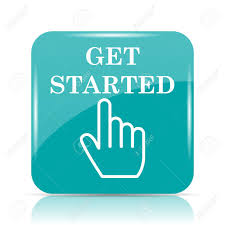 You can get a jump start on coding by going to our  Prenda Code Club — sign up and create your FREE profile.  
Stop by the library and check in with a Code Coach — we are excited to see what you are doing!